Grammy Awards – "Thank The Fans House"
Mastercard Introduces the Masterpass #ThankTheFans House To Build Excitement for the GRAMMY Awards®
The House brings the nostalgia of the record store to the digital age and leads to GRAMMY night when Masterpass will unlock special offers for $1 during the live broadcast.
To build excitement for Music's Biggest Night®—the 59th Annual GRAMMY Awards®, the Masterpass #ThankTheFans House will take up residence at Gibson Brands Sunset (formerly Tower Records), delivering a one-of-a-kind experiential record store with interactive music experiences for all fans.
Masterpass users will have exclusive access to shop for rare and unique vinyl for just $10, as well as early access to intimate evening performances.
This builds to the excitement of GRAMMY night where Mastercard will unlock special offers for those tuned in to the live broadcast that can be taken advantage of with Masterpass for just $1.
"Music is a passion that transcends geographic and demographic boundaries and Mastercard wants to celebrate the music fan in all of us by delivering something truly unique with #ThankTheFans,"
said Raja Rajamannar, chief marketing, and communications officer at Mastercard.
"Music is just the first place you'll see us deliver this platform as we set out to thank fans across their passions, celebrating the events and experiences that bring us together."
Masterpass #ThankTheFans House at Grammy Awards
With vinyl record sales at an all-time high, Masterpass is helping to connect music fans with what they want most.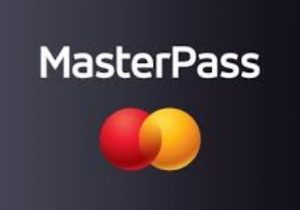 The Masterpass #ThankTheFans House takes over the iconic Sunset Boulevard locale from Thursday, February 9th through Saturday, February 11th. Fans are invited to experience the record store for the digital age which focuses on bringing people together to experience what they love most about music.
From 12 to 5 p.m. PT each day, visitors can test their hand behind the turntables, rock out with Gibson Guitars, step into a recording booth or cozy up to a Vinyl Me, Please curated listening station with a friend.
Masterpass users will have the exclusive opportunity to purchase hard-to-find vinyl for just $10 and may even get a Priceless Surprise.
All proceeds from the vinyl record sales will be donated to MusiCares.
Mastercard cardholders will have exclusive access to intimate live performances by GRAMMY Winners and/or Nominees each evening, including:
Thursday, February 9: KCRW's Music Director and cultural influencer Jason Bentley presents Dance Active: Music as a Uniting Force at the Masterpass #ThankTheFans House with special guests
Friday, February 10: Best New Artist GRAMMY nominee Anderson Paak & The Free Nationals perform presented by Billboard and Mastercard
Saturday, February 11: The FADER and Mastercard present a must-see line-up
59TH ANNUAL GRAMMY AWARDS NOMINEES
Join the fun and follow all the events with Ryk Orion on the Breakfast Show on the 13th of February.
For additional details visit www.priceless.com
Stay up to date with all the Celebrity Gossip HERE and the latest Music News and releases Here.
Lots more to read if you have time....…