Thai F1 Driver Alexander Albon
Phuket FM Radio is proud to be supporting Alexander Albon Thai F1 Driver.
Check out the specially designed Williams Racing and Gulf Oil Singapore Livery.
Williams Racing is delighted to unveil the bespoke Williams Racing x Gulf Oil International fan-voted livery 'Bolder Than Bold', which the team is showcasing at the 2023 Singapore, Japanese and Qatar Grands Prix. An enormous 180,000 votes were cast across the closely fought competition, which was designed to celebrate the spirit of two iconic motorsport brands and is poised to deliver a historic moment on the track.
This livery celebrates the boldness of those determined to make their mark, keep progressing and push boundaries. It embodies more than just being brave, heroic, or fearless. It represents an unwavering commitment to never giving up and always approaching challenges with confidence. Gulf and Williams Racing share a resolute belief in being bold on and off the track.
Ready for Singapore?
The Marina Bay Street Circuit from the 15th to 17th September 2023.
A new look, an updated circuit and sweltering conditions – get set for Singapore.
Formula 1's flyaway races fill the calendar for the remaining eight rounds of 2023, and it all kicks off with this weekend's Singapore Grand Prix.
The Marina Bay Circuit has hosted F1 for 15 years, and the home of night racing has kicked off the trend of city takeovers with floodlit racing we're seeing more and more of.
With tweaks to the track layout, a fan-approved FW45, plus so much more to look forward to, here are five things to know about the Singapore Grand Prix.
Singapore Straights
2023's race around the Marina Bay streets will be the fastest Singapore Grand Prix in history, thanks to a major overhaul of the third sector.
The four corners that previously took the drivers around and underneath the Bay Grandstand are replaced by a straight that bypasses the complex to shorten the circuit length by 135 metres.
That might not sound like much, but with drivers going full throttle rather than navigating four slow-speed corners, lap times look set to reduce by over 10 seconds.
Singapore regularly sees the race hit the two-hour time limit, so this change should ensure we race the full 305 km distance instead. But what about the old layout? Well, this is only a temporary change due to redevelopment work in the area.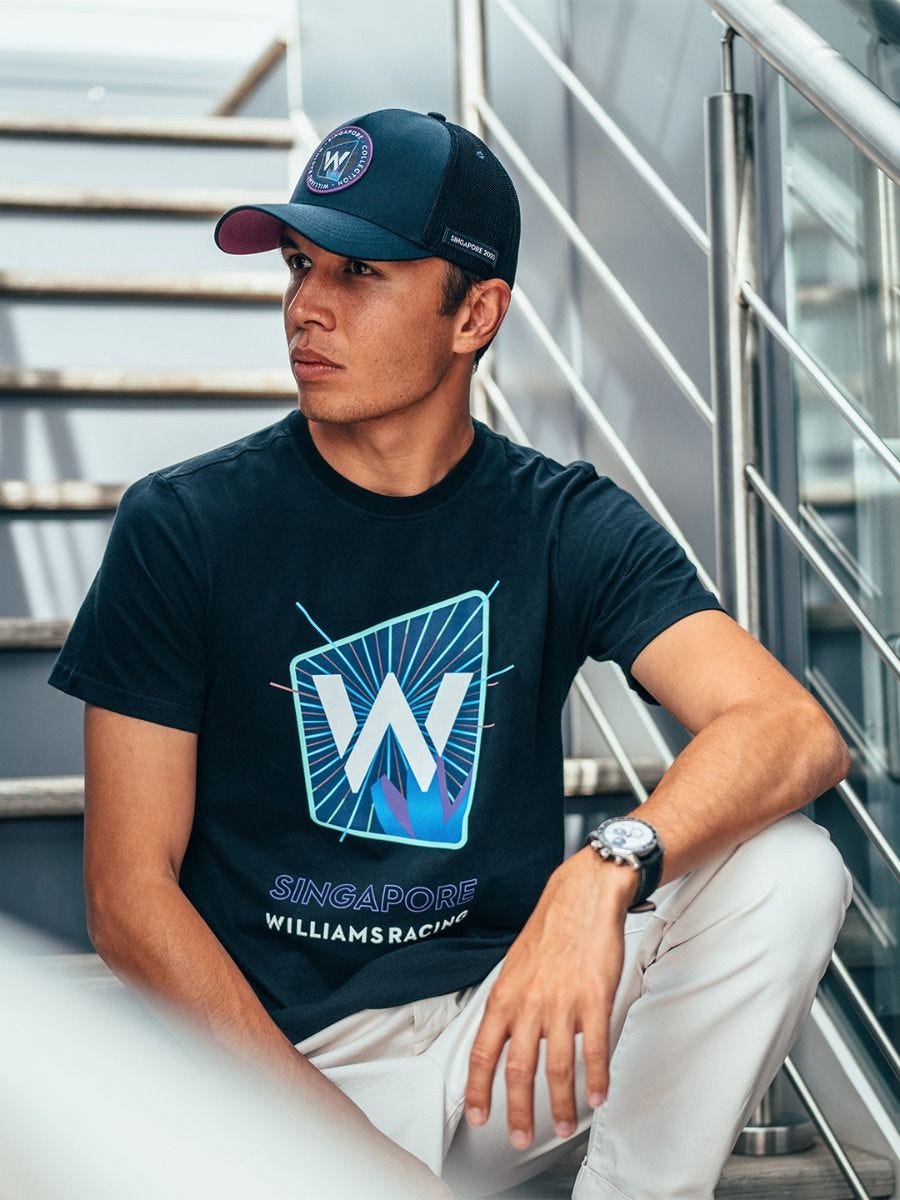 Dave Robson, Head of Vehicle Performance: Arriving in Singapore off the back of two strong weekends is very encouraging for the team and drivers. Whilst we are very motivated to continue the good form, we are aware that the layout and nature of the Marina Bay circuit doesn't necessarily lend itself to the strengths of FW45. However, the circuit is a little different this year, with fewer corners and another long straight. These changes are quite significant in terms of brake and tyre demands and are a little more suited to FW45 than the previous slower layout.
Tyre compounds for this event are from the soft end of the Pirelli range and are the same as we used in Monza. The layouts of those two circuits are quite different but these compounds should be well suited to Singapore. In the hot and humid conditions, the rear tyres will still require a high level of management, but this should be achievable and aided by the new layout.
The back-to-back races in Singapore and Suzuka offer a good chance to exercise the FW45 in very different circumstances and provides us with an opportunity to evolve the set-up and test some directions that could be useful to FW46. At the same time, we will not be losing sight of the battle for 7th place in the Championship and we will be looking to increase our points total at both events.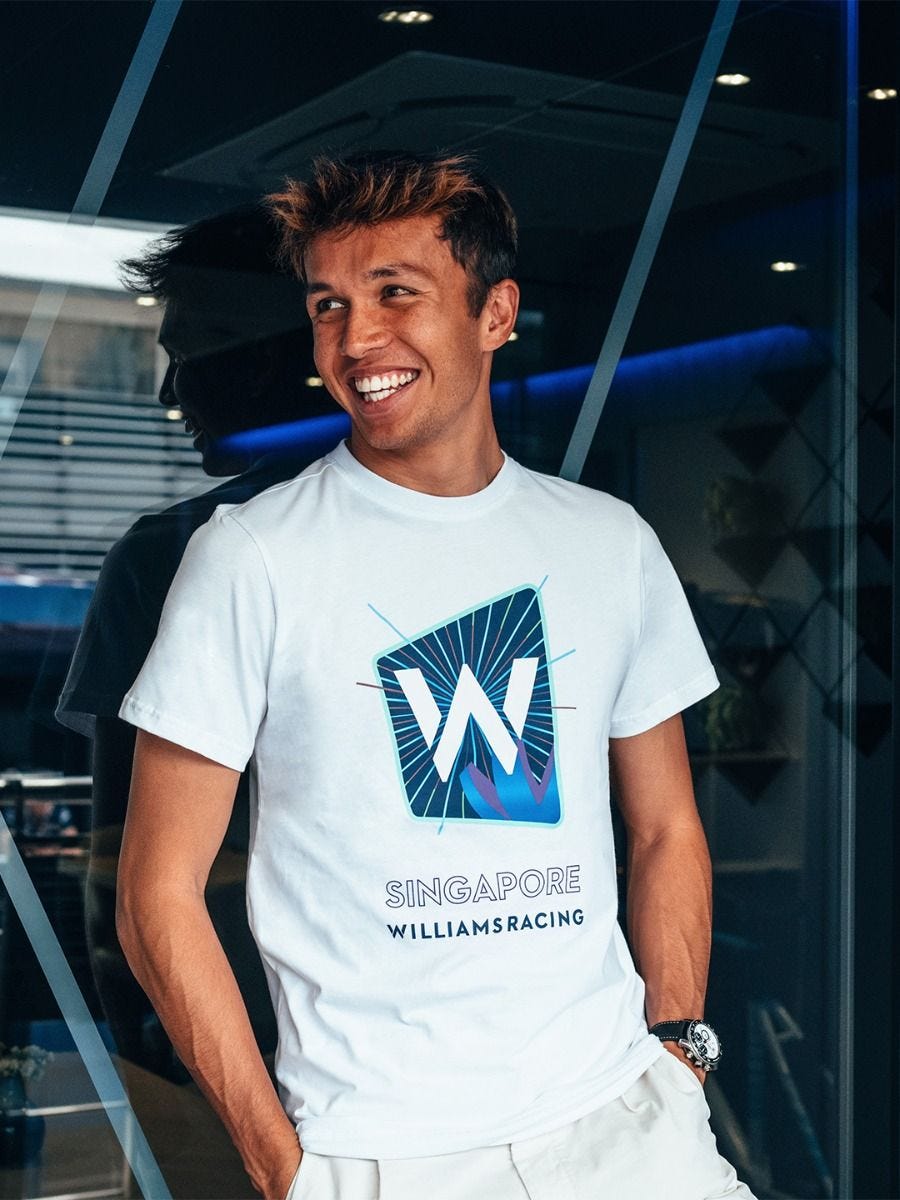 Alex Albon: It's an exciting race weekend as it's kind of a home race for me and a special one for the team; we showcase our winning fan voted Gulf livery for the first race here in Singapore which is going to look amazing under the lights. We return to a street track which is very bumpy and quite uncompromising, with the heat making it one of the most difficult and demanding events of the year. There's been a lot of prep work going into this week, working our best to acclimatise before the weekend starts. Whilst this isn't a track that would ordinarily suit our car, it will be interesting to see how it does over the weekend, with the weather also likely to make things more challenging.
Logan Sargeant: I'm really excited to be driving under the lights at Marina Bay for the first time. It's a track I've wanted to race at since I was a kid. It will be a physical race but I'm ready for the challenge. Singapore will also be a special occasion for the team as we race with the fan voted Gulf livery for the first of three races, so we're hoping to make it a good one.
In the Zone
Williams fans can get the best F1 experience for the third time in 2023 with the return of our always-popular Fan Zone.
After wowing crowds in Melbourne, Miami and London, Singapore's Raffles City will host a week of must-see entertainment with giveaways, Esports rigs, team merchandise, a Bolder than Bold FW45 show car, and even more on offer.
Of course, a Williams Racing Fan Zone wouldn't be the same without guest appearances, and Alex, Logan, and James will spend time with the fans over the week.
Head here to see the full timings and address for where you'll find us.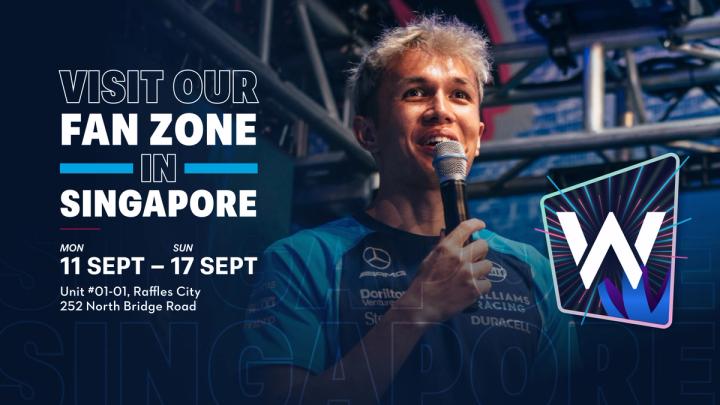 Join us in Singapore
The Williams Racing Fan Zone is returning to Raffles City during Singapore GP week!
F1 or Festival?
We believe the trio of Albono, Sarge, and Vowles at the Fan Zone is a headline act better than any other, but Singapore always goes all out on the entertainment.
Even people with no interest in racing flock to the circuit every year to see A-list performances from some of the biggest names in music.
This year is no different, with Post Malone, Robbie Williams, Kings of Leon, Groove Armada, The Kooks, Madness, and Culture Club all on the Main Stage over the weekend.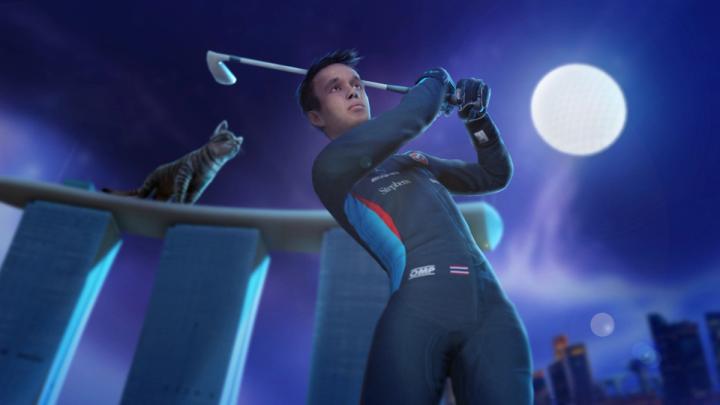 Alex in Singapore. Point your device to the sky and watch Alex take over Singapore!
High Humidity
The high number of rain-affected sessions in the 2023 season is easy to see on television, but the ever-present weather challenge in Singapore is not.
Rain might fall here sometimes, but the humidity levels are an inescapable struggle for the drivers and teams to deal with on every trip to the city-state.
Night racing helps slightly, with temperatures dipping a few degrees in when the sun sets, but with Singapore's average annual relative humidity being over 80%, this is the stickiest race of the season by far.
Monza GP Race result and Williams Racing report
Track: Autodromo Nazionale Monza, Italy
Lap Length: 5.793km
Pos
Driver
Team
Time/Gap (Fastest Lap)
Grid
7.
A. Albon
Williams Racing
+45.106(1:26.389)
6.
13.
L. Sargeant
Williams Racing
+78.557(1:26.840)
15.
Dave Robson, Head of Vehicle Performance: We came to Monza thinking that we could score points on merit and we achieved that today. The hot conditions were not ideal for us, but we know that this is an area that we need to work on, and we are working hard to improve the situation.
Both drivers were very good, especially given the high tyre degradation and hot conditions. Alex was brilliant again and was able to frustrate the McLarens for almost the entire race. It was a shame that he couldn't stay within 5 seconds of Lewis at the end, but to lose only one position following a very strong showing in Qualifying is an excellent result.
Logan drove very well and for a time it looked like he could secure a points-scoring position. In the end, Valtteri had too much pace and was able to overtake. Nonetheless, racing at low downforce on a hot track and with soft compounds is a very valuable experience and one that he can build on, starting in Singapore in two weeks' time.
Italian Grand Prix, Rd 15, Sunday 3rd September 2023. Monza Italy.
Check out the pictures from Sunday's F1 GP with thanks to Williams Racing. Click the picture to see the full-size image.
Alex Albon: That was probably my toughest but my most proud race I've done, so I'm very happy. I'm sure Lando didn't enjoy that one too much, but I did! We went into today knowing it was going to be a tough, long race and we knew tyre deg would be high. I think on paper we went into this weekend expecting to be a little bit quicker than we were and four laps into the race I knew it would be long, but we managed to keep everyone behind. We were on used Mediums and used Hards so we made it tough for ourselves; I wouldn't want to do that race again but I'm super happy with the result. Scoring points in two races in a row is really enjoyable. From where we were at the start of the year to now is amazing. I don't think the next few races will be easy for us so let's enjoy these ones.
Logan Sargeant: It was a tricky race in general. We tried to make the one-stop work after boxing early for the Hards, and I think it was just a bit too long on that stint considering the balance I had in the race, but unfortunately, there was nothing we could do to get the car in the right window today. I struggled to keep hold of the Hard tyres and suffered quite a bit of oversteer. If we had the car in a better window we could have held on until the end. Looking at the next races, we will keep working really hard, try to put the car on the ground in a good window, and hopefully have a good pace.
A few pictures from Saturday's Qualifying and preparation.
Monza F1 Practice 1 and 2 Friday 1st September 2023.
Dave Robson, Head of Vehicle Performance:
It has been an exciting day with a full day of dry running to see how the ATA regulations would play out. There was more variation in the run plan and tyre usage than is normal on a Friday; we are happy with what we did, and we think we got a good sight of the Soft and Medium compounds in relevant track conditions.
The car wasn't quite balanced correctly in FP1 but by FP2 both drivers were a lot happier and we now have a car that we can work on overnight. There are some improvements that we can make but no major issues to fix.
It is always very difficult to understand pace differences in Monza as drivers will have done different run programmes, with different PU modes and varying tows. Nonetheless, we are satisfied that we have made a solid start and we can look to build on this over the next two days.
Alex Albon:
The low downforce set-up is difficult and I don't think it feels perfect for anyone, but despite this, the car feels okay. We're doing an alternate programme to most people, just trying to make sure we understand the Medium tyre going into Q2 tomorrow, as this is going to be important in trying to set ourselves up properly to make it into Q3. There are slightly different issues I'm feeling with the car but nothing I can't deal with, so we'll look at these ahead of tomorrow. What's important is that we're in the mix but I don't want to speak too soon. For FP3 tomorrow, we need to weigh up and see what everyone else is doing, helping us to understand where we want to focus on.
Logan Sargeant:
It has been pretty tricky today, I'm sure everyone is finding it tricky with the low downforce that we run here, but there's definitely some time to find for tomorrow. I don't think we're too far away, but we want to make a few steps forward. I'm sure tomorrow is going to be a case of avoiding the chaos that Monza usually brings, getting the tyres in the right window and putting in good laps and hopefully that will leave us in a good spot. The goal tomorrow for me is to take it step by step. The first goal is to get to Q2 and then think about the rest after that.
Autodromo Nazionale Monza, Italy | 5.793km
FP1
FP2
A. Albon
1:23.444 (10th)
1:21.979 (7th)
L. Sargeant
1:23.661 (12th)
1:22.755 (16th)
Monza F1 Practice 1 and 2 times
Alex Albon talking about the Monza preparation
"We're obviously coming from a strong weekend as we head into Monza, so I think there's high expectations that we need to manage a little bit. On paper, it's a track that should suit us, however, we saw in Spa that it's not always the case with the low downforce tracks. With the format being slightly different qualifying will be tricky to execute well, but we come off a strong weekend with a lot of learnings, so hopefully we can apply some of that to Monza".
Dave Robson, Head of Vehicle Performance: Monza is obviously a fairly unique circuit and some of its characteristics will suit the FW45 well. We need to maximise these but still find a set-up that delivers good overall performance and recreates the confidence that the drivers had last weekend.
Williams Racing Alex starts P 4 the Dutch GP on 27th August 2023.
Dave Robson, Head of Vehicle Performance: Overall, it was a really strong result for the team today; to finish 8th in Zandvoort with our main rivals out of the points is a great result, however, having worked our way back to 6th place with Alex, the timing of the final rain interruption was frustrating.
The car worked well this weekend and whilst there are a few things that we could've done better today, we can be pleased with the result. We'll review the race and understand how we could've done better in the changeable conditions and we'll be stronger next time.
The team did an excellent job repairing Logan's car overnight and it was a shame that he was unable to finish the race. We are still investigating the cause of his DNF, but he suffered from a loss of hydraulics.
We now look forward to Monza, which is the second ATA event of the season and quite a different challenge to this weekend in Zandvoort.
Alex Albon: You could argue we should've pitted earlier at the start of the race, but we stuck to our guns and it worked for us with tyre management, managing for 40-odd laps on the Softs, and you can only do that with a car that's good and it felt strong all weekend. It was very easy to control the front and rear degradation, just with tools and driving, always able to shift the balance where I needed it to be. Then we pitted for Mediums and began making our way up the order towards P5 and P4 and I thought it was perfect until I found out about the rain.
We need to review that second pitstop call; it's so tricky because I didn't pit and for the first half of the lap I thought I'd overcut the two cars in front of me but in 30 seconds it went from a soft to a full wet tyre and we lost out on the undercut. It happens; it feels like we finish today slightly disappointed we didn't finish in 6th, but 8th is still an amazing result for us, especially considering we're here on merit this weekend. It's been our strongest weekend yet and the best I've felt in the car in my time at Williams, so there are so many positives to take from here.
Logan Sargeant: It was a tricky start to the race with the rain coming down. It looks like the Inters were maybe the better option, but we tried to survive out there on the slicks and, after yesterday, I was just trying to be extremely cautious and build up nicely, but I lost a bit too much tyre temperature in those wet conditions. Then, unfortunately, it didn't end the way we wanted it to. I touched the kerb and it seems that from the impact of that, we had an issue with hydraulics and power steering. Once I lost that assistance there was really nothing I could do. I still need to watch it back, but we need to look into what went wrong. I want to say a huge thank you to the team for getting the car turned around for today.
Williams Racing at The Dutch GP August 2023
Onwards to Monza next week with Alexander Albon Thai F1 Driver and the Williams Racing team
Australian GP 2022 F1 career restarts here
We continue our support and reports on Alexander Albon Thai F1 Driver now signed for Williams Racing until the end of 2024.
Latest pictures from his 2020 season along with race report links.
In 2019 we asked Alex Albon to F1 Top Team. We also suggested that maybe an F1 Race was on the cards for Thailand.
We were right and Alex moved into the Aston Martin Red Bull Racing team after the 2019 summer break. Only the 2nd Thai driver to achieve this. The other driver was Prince Birabongse Bhanudej Bhanubandh, or 'B Bira', in the 1950s.
Due to the COVID-19 problems, the F1 season start was delayed and we started a series called Alex Albon 2020 F1 season. This article is full of predictions, previews, and results with race reports.
Alexander Albon Thai F1 Driver, race results and reports.
We hope you enjoyed all the pictures.
News update August 21st 2021
Thai driver Alex Albon celebrates the first DTM win of his career in Sunday's race eight at the iconic Nürburgring circuit to move up to fourth overall in the title race.
Lots more to read if you have time....…