Mel Gibson is going to be a dad-again
Now aged 60, Mel Gibson is ready to become a dad for the 9th time the American director and actor declared recently.
Gibson born in New York, at 12 years old emigrated with his parents to Australia.
Mel Gibson movies
Best known for his role in Lethal Weapon playing the role of Martin Riggs. Followed by 3 films in the Mad Max series.
During 1995, Mel Gibson won the Academy Award for Best Director, and the Academy Award for Best Picture along with a Golden Globe after producing, directing, and starred in the epic Braveheart.
Mel's publicist has confirmed Gibson's 26-year-old girlfriend Rosalind Ross was pregnant, following earlier reports by People Magazine.Mel Gibson at Cannes 2016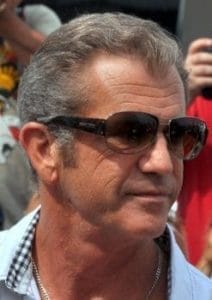 A rep for the actor confirms to E! News that the actor and his girlfriend of two years are expecting their first child together. The couple will welcome their little bundle of joy early next year, according to People, who broke the news.
"Mel loves being a dad and he and Rose can't wait to be parents together. The last two years have been some of his happiest years he's ever had,"
a source close to the growing family told the mag.
This will be the 26-year-old former equestrian champ's first baby and Gibson's, 60, ninth. Ross is a champion American equestrian vaulter winning a gold at the World Equestrian Games in 2010.
Mel most recently fathered a little girl, Lucia, in 2009 with ex-girlfriend of one year Oksana Grigorieva.
This will be the first child for the couple however no further details about the pregnancy were immediately available.
There's a lot more on this story here. Please do follow Phuket Island Radio on Twitter and Facebook for updates on this and many other celebrity and entertainment news stories.
Don't miss the world premiere of 20th Century Fox's film "Night at the Museum: Secret of the Tomb"